Website design is an important aspect of information technology because it helps businesses gain an online presence. Usually, plain and simple website designs with creative content are more user-friendly. Without the expertise of business IT Support, webmasters and graphic designers, it might be difficult for entrepreneurs to market their products and services. Let's look at other ways of using web development to influence the information technology industry positively.
Developers Create Competitive Edge for Business Owners
In business, competition is necessary for growth and survival. Without a competitive business environment, business owners might not understand how to outsmart their rivals. A go-to web developer understands how to use elements to improve the ranking of websites on search engines. Apart from other effective web design practices, developers can use SEO fundamentals to gain a competitive advantage over their clients' rivals. Usually, the contest for visibility on search engine starts by using SEO-friendly elements (tags, titles, headings, and keyword) to publish creative content. Additionally, SEO elements increase the popularity of businesses and keep them ahead of competitors.
Web Developers Help to Build Solid Brands
A web developer can work with digital marketers to build user-friendly brands. As a method of increasing awareness, potential clients need online platforms that are interactive to learn about new products, and services. Instead of relying on 'word-of-mouth' advertising, organizations hire web developers to build their brands and generate sales. When consumers of online retail products have to choose between similar brands, a well-designed website can influence their preference.
Website Development Enhances Accessibility
Usually, the need for business owners to have an online presence often brings the opportunity of managing a virtual office. Also, organizations with modern or traditional methods of operations can sell products or services faster when clients have easy access to their business. Having a website that's accessible has more advantages than a physical outlet that closes after 6 pm. Web developers create accessibility with websites because it's a strategy that does not restrict businesses to geographical locations or time zones. Instead, potential customers with busy routines can access any online office at any time.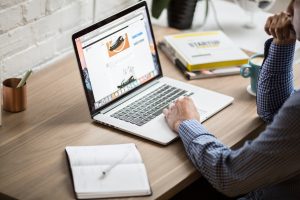 Create Impressive Customer Service
Business operations can be time-consuming when there are no functional customer service tools. An interactive website should have chat windows for engaging visitors and resolving complains from clients. You can hire the services of a professional developer to upgrade an old website and make it customer service-friendly. Also, there is CRM (Customer Relationship Software) software that is effective in organising a database and communicating with clients. When your website is well-designed, it creates a good first impression for the business.
Enhance Business Reputation
Innovative tools that aid transactions often require website owners to enhance their business reputation. Any website that has poor security features is not a reliable platform for exchanging payments, goods, and services. However, a website developer can make clients feel comfortable by boosting the reputation of a business website and implementing firewalls and virus protection systems. There are security control programs that can be added to any online platform. When clients need to patronize a foreign company without knowing its physical location, the elements of a well-designed website that boost their confidence.
Online Marketing
Internet marketing and social media advertising strategies are improving daily. Web developers can help business owners to captivate their audience with webinars, GIFs, and walkthrough videos. Apart from texts and images, online business marketing can be conducted with pop-up windows, landing pages, and live feeds. Also, web developers and digital marketers use analytic tools to determine the performance of any online marketing strategy. With these metrics, entrepreneurs can evaluate their marketing goals and convert sales satisfactorily.