As technology continues to progress, many regular places and things are getting smarter. There are now smartphones, smart bikes, and, of course, smart hotels.
To celebrate its 25th anniversary in the market, popular travel site Hotels.com recently partnered with the world-renowned futurist Dr. James Canton of the Institute for Global Futures to finish a report entitled Hotels.com Hotels of the Future, a study that looks at what it will be like to become a worldwide traveller annually from today, 25 years from now, and, perhaps most interestingly, in the year 2060.
Let's get right to the most exciting part: In the year 2060, global travellers will have the ability to anticipate augmented reality, artificial intelligence, morphing beds, robotics, touchscreen technology on mostly everything, hyper-connectivity, and much more, all this according to the Hotels of the upcoming study published by Hotels.com.
Everything about the normal international hospitality experience–from how travellers book a visit to the places they choose to in-stay encounter –stands to change as we plunge ahead to the future. It was not too long ago that Hotels.com itself, a site in which users can browse and book travel, was considered somewhat futuristic. Just imagine what four decades of progress will bring to the hospitality world. The solution is essentially super-tech matches super-science, according to the report.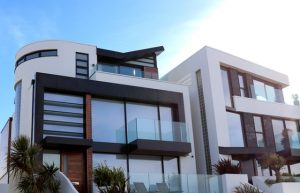 Trends in engineering, science, energy and entertainment will significantly change the resort experience for travellers. The development of a new travel style science, which is a combination of using large data, artificial intelligence and calling travellers' fantasies, will indicate the entire travel experience will change.
The future of travel is exciting, as we will see predictive travel analytics expecting what customers want from their experience before booking. The new travel style science can help create highly personalised in-stay experiences, for example knowing exactly what your preference of food is and offering relevant lunch options in Hobart. And it will not end when you check out, since new analytics will also guarantee lifelong travel satisfaction.  It won't be long until luxury hotels in Tasmania for example and some of the most remote places will be digitally connected.
Basically, by the year 2060, the hotel rooms which most of us have gotten used to now will cease to exist. They'll be replaced by rooms within so-called smart resorts, which will probably be personalised down to the last detail. Following is a brief list of what these rooms may comprise.
Space keys that use facial recognition
A tv that talks back
Bathrooms which have smart bathrooms and mirrors that flow real-time television content
Perhaps most interestingly, however, are the three significant tendencies that Corden and the report identified.
RoboButlers
Morphing resorts that vary based on customer votes
3D Producers that operate like the 3D printers we know today.